Wait! – You Must Confirm Your Email To Receive our 15 Part Video Course Educating You on Why You Need to be ON the 1st Page of Google
Also in the First Week You Will Receive These 2 E-Books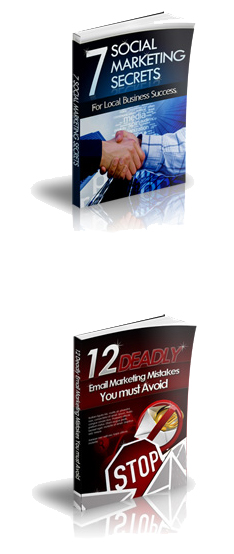 Thank You For Signing Up…Almost There…
In order to protect your privacy from spam, I just need you to do me one favor and confirm your email address so you get all my emails.
You will be receiving an email from me, Jing-Search Engine Consulting from the email address [email protected] with the subject line:

"Confirm your request for information from, Search Engine Consulting"
If you use Yahoo, Hotmail, AOL, or any similar service, please be sure to read the following instructions below.
How and why do I confirm?
We're asking you to confirm your subscription to make sure you are the person requesting this information and so that you will receive notifications for any updates regarding your download.  Once you've confirmed, I'll be able to keep you informed as to anything related to your download and upcoming product launch news.
If you haven't received your confirmation email with the subject line:
"Confirm your request for information from Search Engine Consulting, it is most likely due to spam filters (Especially if you use a free email provider like Yahoo, MSN or even AOL).
Please check your "Spam" or Bulk mail folders for the email. Make sure you add us to our buddy list or "white list" if needed.
Here's how to do that for some of the most popular e-mail providers:
Here's how to add us to your Yahoo whitelist:
1. Open your Yahoo mailbox
2. Click "Mail Options"
3. Click "Filters"
4. Next, click "Add Filter"
5. In the top row, labeled "From Header:" make sure "contains" is selected.
6. Click in the text box next to that drop-down menu, and enter the address in the "From" line of our e-mail message (Please select the e-mail address from the list provided)
7. At the bottom, where it says "Move the message to:" select "Inbox" from the menu.
8. Click the "Add Filter" button again.
If you're using AOL, here's how to receive our mails:
1. Go to "Mail Controls"
2. Select the screen name we're sending your e-mail to
3. Click "Customize Mail Controls For This Screenname."
For AOL version 7.0: In the section for "exclusion and inclusion parameters", include these domains: imremarkable.com and Aweber.com.
For AOL version 8.0: Select "Allow e-mail from all AOL members, e-mail addresses and domains". Then…
1. Click "Next" until the Save button shows up at the bottom
2. Click "Save."
To receive our emails with Hotmail, please follow these steps if you're having trouble:
1. Click the "Options" tab
2. Under "Mail Handling" select "Safe List"
3. In the space provided, enter the address in the "From" line of this e-mail
4. Click "Add"
5. When you see the address you entered in the Safe List box, click "OK.

Thank you,
Jing Zhou